Saturday, October 15, 2011
Tuesday, October 11, 2011
Posted by

Nic Rellek
No comments:


Monday, October 10, 2011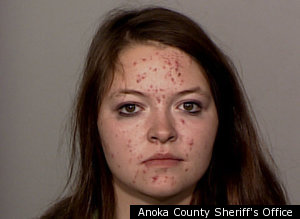 connect the dots...
An 18-year-old Minnesota woman has been arrested in connection to a residential burglary, accused of sneaking into her neighbor's house through the doggie door. The woman has blamed her actions on debt and an addiction to pornography, Anoka County sheriff's spokesman Paul Sommer told The Huffington Post.
Amanda Rose Owens of East Bethel, a city located about 30 miles north of Minneapolis, was charged on Wednesday with second-degree burglary. If convicted, she could face up to 10 years in jail and a $20,000 fine.
Posted by

Nic Rellek
No comments: